Admittedly, I spend a bit too much at big box stores throughout the year for the sake of ease and convenience. However, I always try to offset that habit during the holidays by solely shopping for gifts from local businesses. Here are a few of my favorites to check out this holiday season!
GIFT SHOPS
Carytown as a whole is the perfect place to get something for everyone on your list, but I couldn't write this article without specifically mentioning Mongrel. As far as gift shops go, this one is a Richmond staple. Mongrel has such a large variety of unique gifts that even whenever I feel clueless, stuck, or burnt out on gift shopping, I can always find something there.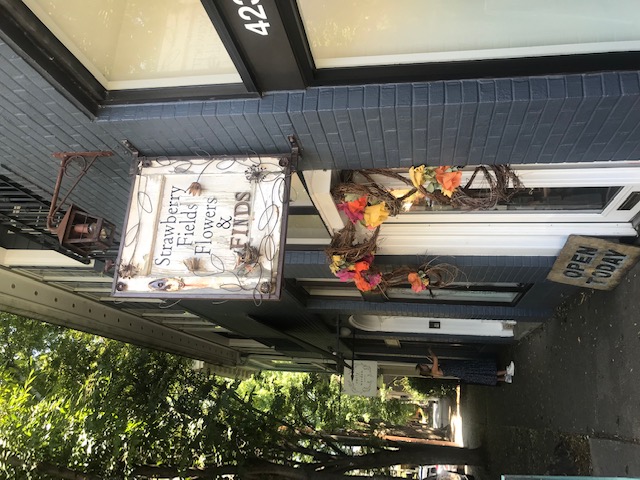 In order to make my holiday shopping a little easier, I always try to pick a theme for my gifts that year. In the past, some of my themes have been food, travel, art, or relaxation. This year, I think my theme is going to be plants! In my opinion, house plants are a lot like candles: you can never have too many and everyone loves them. Two places I'll be stopping for my plant-related gifts are Sneed's Nursery in Bon Air and Strawberry Fields Flowers & Finds in the Fan. In addition to plants and flowers, Strawberry Fields also sells a variety of locally made products, such as soaps, ceramics, and other home goods. They even offer curated gift boxes, like their "Dog Lover" gift set and their "Warm and Cozy" gift set.
After my shopping trip to Sneed's Nursery, I'll likely also hit the Bon Air trifecta: Bon Air Soap Company, Papeterie Fine Stationery and Gifts, and Maple's Farmhouse. I love any kind of "consumable" gift, since it's much more likely that the recipient will actually find it useful. Bon Air Soap Company is a great option for soaps, lotions, and lip balms - everyday items that are sure to be enjoyed by anyone you give them to. Papeterie offers a large variety of gift items, but I personally love their quirky selection of Christmas ornaments. The passport ornament would've made a great addition to my travel themed gifts! For anyone still left on my holiday shopping list, I'm sure to find them something at Maple's Farmhouse. I already have my eye on a DIY slime kit for my niece and a ceramic cracker dish for my grandmother.
MARKETS
I could list at least a dozen more locally-owned shops in Richmond, but I actually find that the holiday maker's markets are my favorite way to find new and unique gift items. One of the best, in my opinion, is the Over the River Makers Mart, which is also conveniently located in the heart of Bon Air. Keep an eye on their Instagram to learn all about the different vendors participating in the weekend-long event this year.
If you miss out on the OTR Makers Mart, you'll be glad to hear that the Studio Two Three Winter Market is open for almost an entire month! Every day, from 11:00 to 5:00 PM, you can browse their "avalanche of artwork created by a bevy of local artists", which is a very accurate description of what I experienced there last year. They offer jewelry, ceramics, tshirts, tote bags, art prints, candles, notebooks, greeting cards, ornaments and more.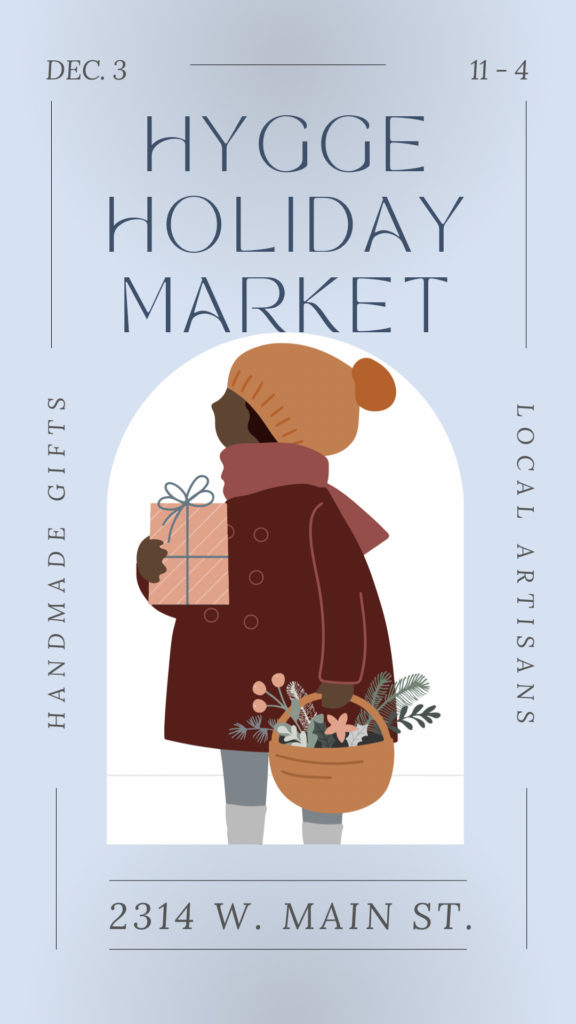 There is one holiday market in particular that I am very excited about this year, and it's actually happening at my office at One South Realty in the Fan! Claire McCarty of Bear Ceramics has gathered up her maker friends to sell their handmade home goods at the Hygge Holiday Market. Come shop a curated selection of artwork, vintage, consumables, and ceramics on December 3rd from 11:00 to 4:00 PM at 2314 W. Main Street. You may even see me there!
Don't forget to check out your neighborhood farmer's markets for their offerings as well. Food and drinks can make fantastic gifts, especially when you know the story of where they came from. Honey, coffee, salsa, chocolates, tea, and jam are perfect for gift baskets or as stocking stuffers! While you're at it, you can stock up on your holiday meal ingredients as well.
WHAT ELSE?!
If you still can't find exactly what you're looking for, one of my favorite online shopping hacks is to look on Etsy.com and filter by Shop Location to find local makers. A few of my favorites include: Sunday Table Co., Mad Kitchen Co., FlourishRVA, and Candlecore.