If you've read the other neighborhood blog posts, then you've been lucky enough to read the wise words of my momma! However, since I actually live in Forest Hill, it only seemed appropriate that I write this one myself. Every neighborhood in Richmond has something special to offer, but I think Forest Hill has the perfect combination of an urban setting completely surrounded by nature. When I purchased my house, I had only one criteria for location: I must be able to walk to a coffee shop. (Being able to walk to the river wasn't in my wildest dreams, so I really lucked out!) Now, six years later, I can not only walk to my beloved Crossroads Coffee & Ice Cream, but I'm one block from The Veil Brewing Co., Stella's Grocery, Blanchard's Coffee, and Charm School Ice Cream! Not to mention, I've got Little Nickel and Laura Lee's just down the road.
If you look up Forest Hill on Google Maps or Zillow, it will show you a very small area bordered by the James River to the North, Forest Hill Park to the East, Forest Hill Avenue to the South, and Westover Hills Boulevard to the West. However, I think many a Richmonder would say it encompasses much more than that! Forest Hill has almost become a blanket term for: Woodland Heights, Reedy Creek, Westover Hills, Forest Hill Terrace, Forest View, Cedarhurst, and maybe even a few more neighborhoods. In other words, the areas bordering Forest Hill Avenue between Cowardin Avenue and Powhite Parkway are all Forest Hill for the purposes of this blog post.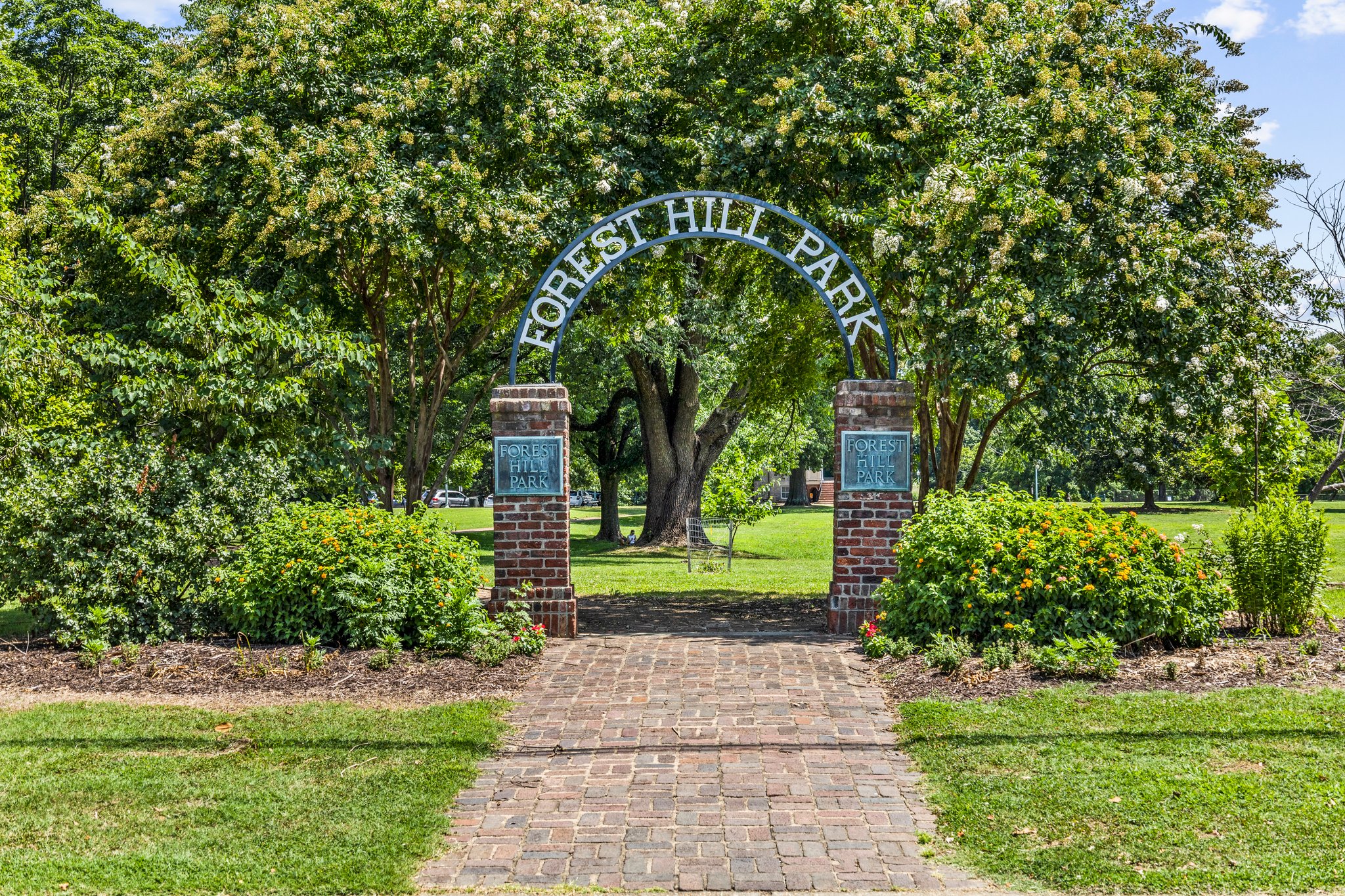 Perhaps one of the most iconic landmarks in Forest Hill is the entrance to Forest Hill Park. Once upon a time, Richmond residents could ride the trolley out to Forest Hill Amusement Park where they could enjoy many attractions, such as a roller coaster, carousel, arcade, fun house, dance hall, and more. The amusement park eventually closed in 1932 due to the Great Depression, and the wooden amusement structures were removed to make way for what we know as Forest Hill Park today: a landscaped urban park with walking paths, a lake, tennis courts, a playground, and entrances to the Buttermilk Trail along the James River. Forest Hill Park provides a space for people to exercise, practice yoga, walk their dogs, play with their kids, and even do some shopping! On Sundays, GrowRVA hosts the South of the James Farmers Market, where shoppers can purchase fresh produce, beautiful flowers, locally raised meat, and so much more. Even in the coldest months of winter, Forest Hill park receives its fair share of activity. Whenever Richmond gets a solid snowfall, nearby residents flock to the park with their sleds to take advantage of the snow-covered hill along Forest Hill Avenue.
For those seeking even more time in the great outdoors, the James River is right at our fingertips here in Forest Hill, and there are so many ways to experience it! Personally, I prefer to hike along the Buttermilk Trail and take in the river views from the rocks whenever I need some time with Mother Nature. However, my husband typically drags me on at least one float trip each summer, which I ultimately appreciate every time, despite my irrational water phobias. We'll typically drop one vehicle off at the Reedy Creek Trailhead and then drive up to Pony Pasture to put our floats in the water and lazily drift downstream. Disclaimer: If you are going to attempt this yourself, there are many important factors to consider to ensure a safe and enjoyable float trip. Stay tuned for a blog post about this exact topic! If you don't want to attempt this yourself, I highly recommend Riverside Outfitters for all of your outdoor adventure needs. They offer a "Buy-And-Ride" shuttle service for tubing, as well as numerous guided trips for whitewater rafting, kayaking, and paddeboarding. In addition, if you'd rather bike the Buttermilk Trail, their sister company, Riverside Cycling, offers mountain bike rentals and classes.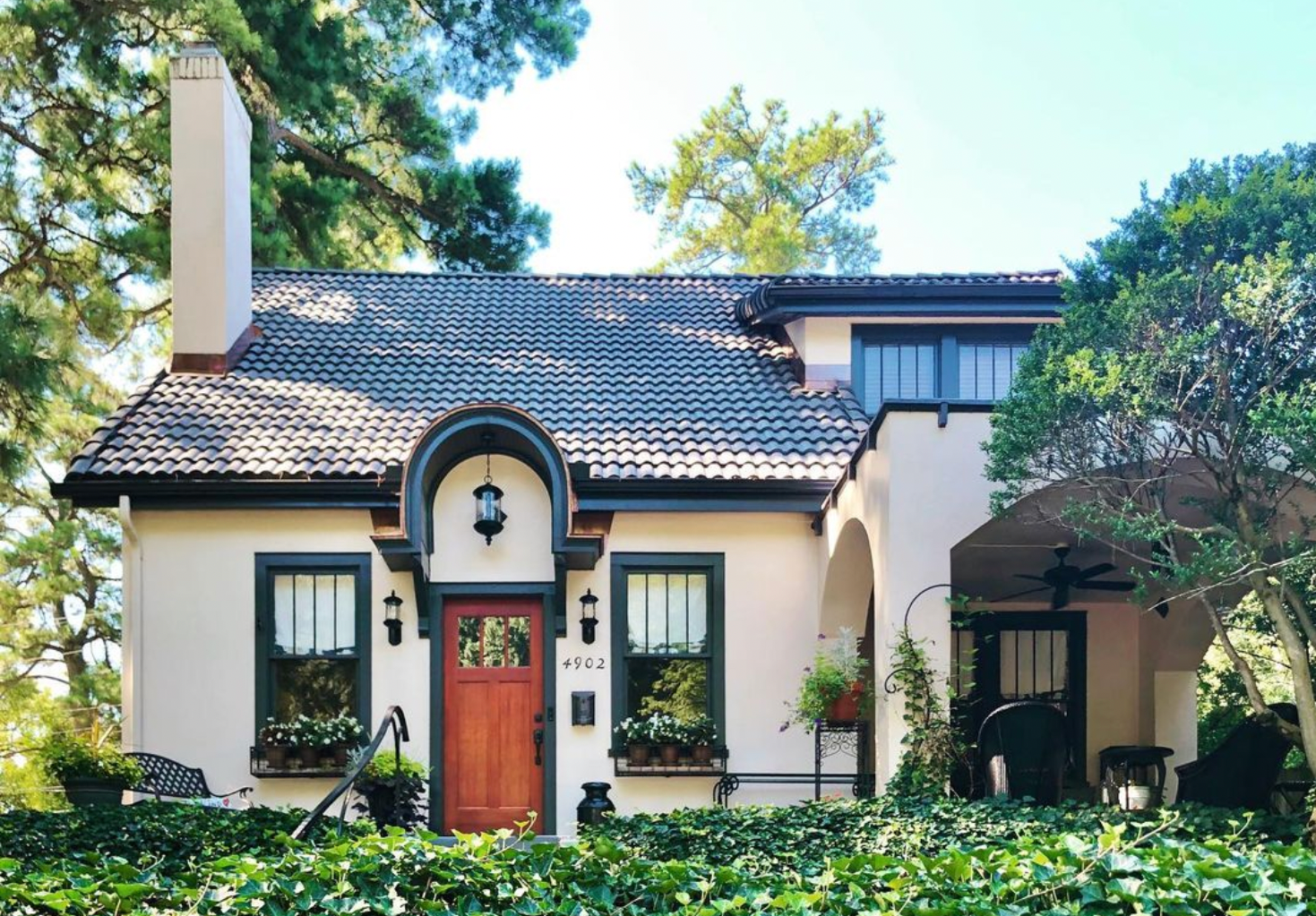 In my opinion, Forest Hill has some of the best house-lusting sites as well. In spring, I frequently find myself walking through Westover Hills to drool over the stately brick colonials, Tudor style cottages, Spanish Colonial revivals, and storybook stone homes. With the warmer weather, you can really tell these homeowners take pride in their properties with their beautifully manicured lawns and vibrantly colored flower gardens dripping in Flox and Creeping Jenny. When my heart can't handle any more house envy, I switch things up by strolling through Forest Hill Terrace, where it seems that no two homes look alike! I can't help but stare at the many magical bungalows, adorable cape cods, and the occasional Victorian homes dotted throughout the area. It's obvious that Forest Hill as a whole is chock full of character and architectural interest, but if you want to see some truly jaw-dropping, palatial properties, you must take a self-guided tour down Riverside Drive. That's all I'm going to say about it because you just simply have to experience it for yourself.
In the past, there was a misguided attitude that "south of the river" wasn't really Richmond, and I've even encountered some of that attitude in working with my real estate clients. However, I've successfully converted many a homebuyer simply by inviting them over to my side of town and letting them fall in love with Forest Hill themselves. After all, a quick jaunt across the Nickel Bridge, and you're in Byrd Park or The Fan in no time!