The most frequently asked questions I've gotten since becoming a real estate agent all revolve around my career change. "Why did you leave interior design?" "What made you decide to switch to real estate?" "How is real estate working for you?" Well, here are my answers.
My entire life, I've been a planner. I always had a clear vision of what my life would look like next week, next month, in the next 5 years. Setting goals and working hard to reach them was innate. Most of the time I did it without even realizing it. When applying to college, I only applied to one school. I knew I wanted to go to VCU's School of the Arts. It was the #1 public arts school in the country, and it was practically in my backyard! When it came time to choose a major, I struggled, but interior design seemed like the no-brainer for me. Growing up, my mom always put a lot of emphasis on our home. She was constantly taking on DIY projects and renovations to make it a special, comfortable place for our family. I thought by majoring in interior design, I could help people do the same for their families. It wasn't until after I experienced my own home-buying process that I thought about trying a different path. (Read about that here.)
My first full-time interior design job was with a local firm, Visible Proof. It was love at first sight when I found out about Visible Proof in college. Their portfolio had the perfect mix of high-end residential and boutique commercial work. I swooned over images of their projects, and I loved that the principal was also an interior designer following in her mother's footsteps. I was lucky enough to land an internship and then a year later a full-time position on the Visible Proof team. My projects consisted of homes published in R-Home magazine, an award-winning restaurant in Miami, FL, and my dream project: Ledbury's Georgetown store. Ledbury is a local menswear brand that even a woman can drool over. I had actually designed a Ledbury flagship store in Carytown as my senior thesis project in college, so the opportunity to work on their store in the real world was probably the peak of my interior design career.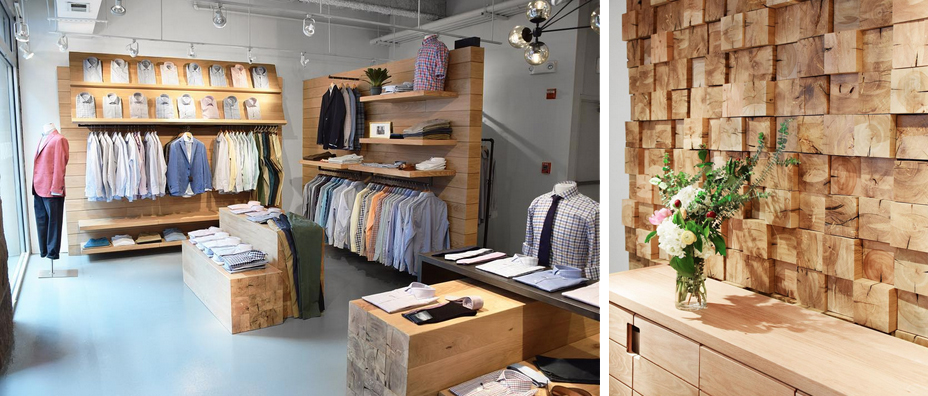 So why did I leave?!
Soon after finishing the Ledbury project, my motivation started waning. I had trouble staying focused at work, and I knew I had hit some sort of roadblock. In the summer of 2016, I did the craziest, most out-of-character thing I've ever done in my entire life: I quit my job to become a bartender. Not only did I leave behind a steady salary but I had just purchased my first home a week earlier. Hello, mortgage payments! Frankly, I was BURNT OUT, and I just needed some mental clarity – a job that I wouldn't take home with me every night. That's how I met my New York Deli family. My new bartending gig was just down the street from Visible Proof's Carytown office, and the folks at the Deli gave me exactly what I needed, a mental break.
Naturally, I didn't give myself a very long break. I wasn't ready to give up on interior design yet, so I joined Peter Fraser and Jordan Greene at 37ideas. 37 was the best possible transition back into the design world. These guys knew I was still soul-searching, and they provided me the opportunity to do so while still using the skills I had worked so hard to acquire in college. I developed a serious addiction to ice cream after working on the Gelati Celesti shop in Scott's Addition, and I even got to try my hand at crossfit before designing the most badass gym for CrossFit Pushin Weight in Powhatan.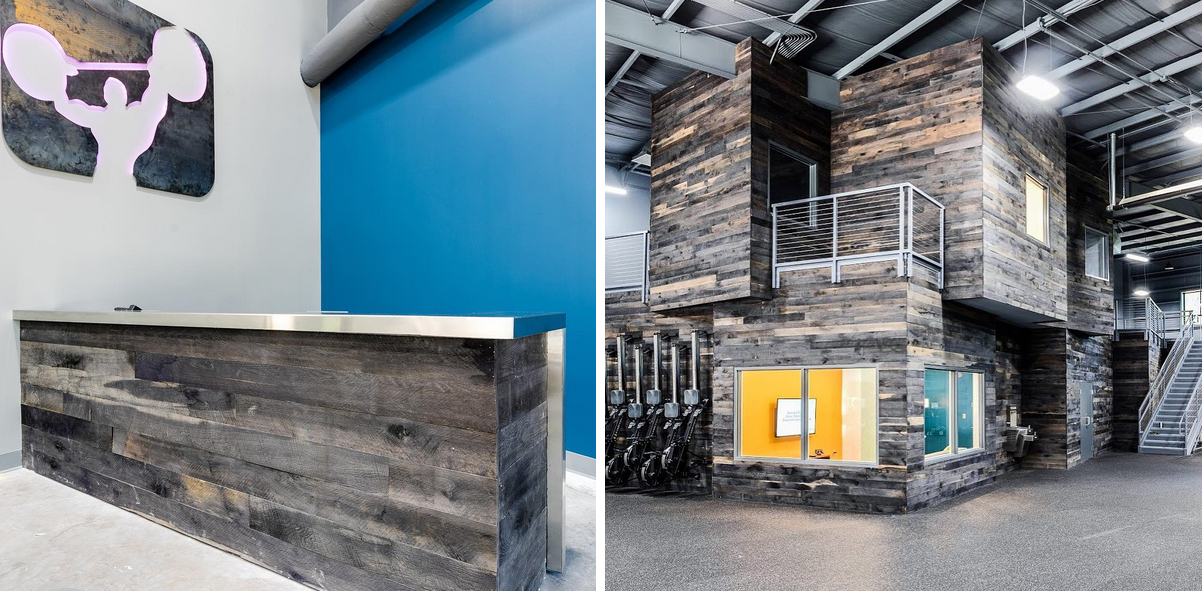 Juggling both New York Deli and 37ideas quickly became a problem. In the Fall of 2016, I totaled my car after driving off the highway into a tree… Yes, I am lucky to be alive and well! Thankfully, I wasn't driving very fast, but I had basically "zoned out" on a highway exit after being awake for almost 48 hours straight. Bartending until 3am with essentially a 9-to-5 job the next day obviously wasn't working for me! I had to give something up, so the following week, I went into the 37 studio intending to leave the company. I still had this little voice inside telling me that interior design wasn't quite right and that I shouldn't drag Peter and Jordan into my messy journey of self-discovery. However, Peter encouraged me to stay. He was so supportive of my journey and willing to help me figure my sh*t out that it almost brought me to tears.
Spring of 2017 rolled around, and Jenni Jennings entered the picture. I had secretly toyed with the idea of a real estate career because I had always considered flipping houses one day. Thanks to Tyler Yeatman – my boyfriend's brother and a local mortgage loan officer – Jenni hired me as a member of her real estate team. I wasn't doing much at first, just serving as a model home host on the weekends, but it didn't take long for me to realize that I definitely wanted to become a realtor. I'd always had an entrepreneurial spirit, and watching Jenni rock and roll in the real estate industry inspired me.
One random evening at home, I joked with my boyfriend, Ryan, that instead of buying a crazy, expensive drone, he should pay my bills for a month instead. If he "invested " in me, I could pursue a career in real estate. Well, he agreed! Ryan knew I wasn't seriously asking him to pay my bills, but he also knew I had potential to be successful. That's all it took for me to finally switch my career path, a silly joke. The decision plagued me for weeks, but I finally told Peter that I would be pursuing this new profession. As always, he was supportive. I took the class, passed the test, and here I am, a licensed real estate agent!
I love my new role! I have the opportunity to give my real estate business it's own identity, a reflection of me, and I think that's all I really wanted! Being a realtor allows me to combine my creativity with a purpose that means so much to people: helping them find a home. Every single day is different, and every challenge is a chance to learn and grow. Finally, I have a job that checks all my boxes. It just took me a few tries to find it!